Futuristic Digital Technology at Marquess Dental
We are all used to hearing that digital is the future, and we really do believe that. At Marquess Dental, we have not one, but two intra oral scanners – which enable us to completely eliminate uncomfortable dental impressions and give much, much more.
The latest technology allows us to take an accurate visual of your teeth and build precise digital models of your teeth in natural colours within the same day.
The Technology:
TRIOS by 3Shape
Our first scanner, uses state of the art scanning technology to capture full mouth scans in minutes. You can see your teeth like you've never seen them before – using the integrated 3D real colour touch screen your dentist can show you all of your own teeth, just as you they appear in the mouth.

---
The Technology:
CEREC by Dentsply Sirona
Our second piece is The CEREC scanner, which enables us to create same day crowns, veneers, onlays, inlays and bridges.
---
Key benefits for you as our patient:
Same day solutions
No temporaries
No uncomfortable impressions
Excellent quality restorations
Precise 3D image in natural colour
Small dynamic camera
---
How does the process work?
Step 1:
Our small, dynamic camera will take a precise 3D image of your teeth in natural colour.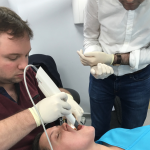 Step 2:
You will be able to view the 3D image of your teeth and see the designed restoration.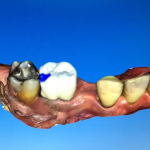 Step 3:
Your precise restoration will be completed by our CEREC milling machine whilst you wait – you can relax and have a tea and coffee.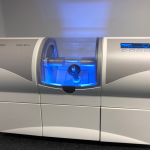 Step 4:
Your dentist will finish your treatment within the same morning or afternoon and you can leave the practice with your treatment completed.
---
Treatments that the 3D scanner can support:
Implant restoration
Crowns
Veneers
Bridges
Inlays
Onlays
Orthondontics
---
To find out more about the fantastic technology we have or to book an appointment please get in touch with our friendly team who will be happy to help. Call us on 01248 787878