Christmas top tips!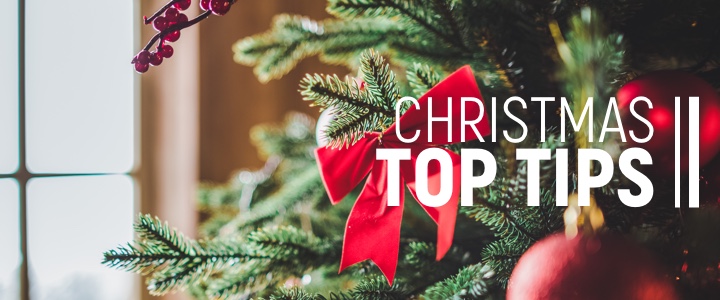 Here at Marquess Dental in Anglesey we can't wait for the Christmas break so that we can spend some quality time with our friends and family while unwinding from the pressures of work. We know this time of year, while meaningful and full of tradition, is best spent getting in some good relaxation and indulging in some of those favourite treats that we try to be good and avoid all year round! With that in mind, we thought it would be a nice idea to give you some tips on keeping your dental health in top notch shape over the Christmas break…
Ask Santa…
For an electric toothbrush! If you're currently using a manual toothbrush, or your electric one could use an upgrade, this is a great present to put on your wish list because it will provide you with the gift of super clean teeth for the whole year and beyond. There are many different types available, some oscillate while others use sonic power, but all models will provide a deeper clean than manual brushing can. We recommend opting for one with a sensor that tells you if you're brushing too hard, but if you'd like further advice we'd be more than happy to help, just ask!
Sugar
Sugar is our nemesis here at Marquess Dental and most of the foods and drinks consumed during the festive period are laden with it. As always, we suggest trying to avoid it but we don't want to be Christmas spoil sports… instead try to keep treats around meal times rather than constantly snacking in order to reduce the amount of times your teeth will undergo an acid attack. Drinking milk or water after meal times can help to wash away the sugars, and always wait at least an hour before brushing.
Keep an eye on yourself
General over indulgence, a plethora of parties, and a lack of normal routine during the Christmas period often leads to us drinking more alcohol and smoking more cigarettes (or cigars) than we normally would. Again, we don't want to be party poopers but it is worthwhile keeping an eye on how much you're drinking and smoking because these are known risk factors for mouth cancer.
We'd like to wish all of our patients a very merry Christmas and a happy and healthy new year.
Posted by Geraint Buse on 19th December 2016, under Caring for your teeth