Spoilt for choice!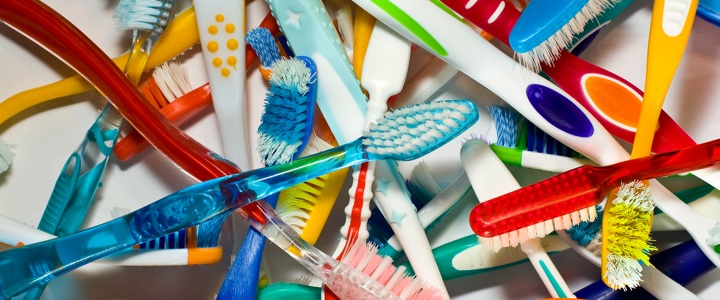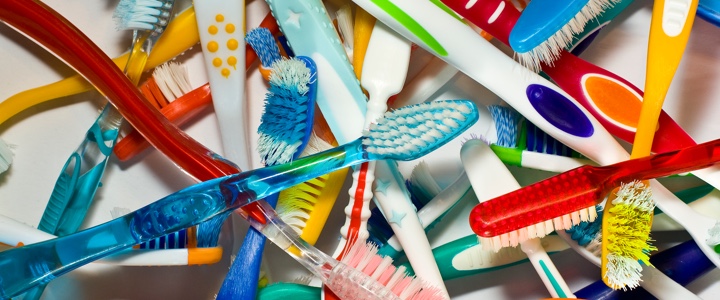 There's nothing better than the feeling of freshly brushed teeth, especially first thing in the morning; here at Marquess Dental in Anglesey we think it wakes us up more than that first cup of coffee!
Nowadays we're really lucky to have such a huge variety of toothbrushes to select from, so whether you prefer a softer bristle, a comfortable handle or an electric brush the choice is yours. But it doesn't end there, what about toothpaste? A simple trip to the supermarket to keep the bathroom cupboard stocked up can result in confusion as we're confronted with ones that promise to whiten teeth, reduce sensitivity, or protect against gum disease, you can even buy black toothpaste!
It got us all wondering about the origins of the humble toothbrush and its minty counterpart. It was actually the Chinese who developed the first bristle toothbrush as we (sort of) know it, all the way back in the 15th Century, by making bristles from pigs' necks and attaching them to a bamboo handle. The concept eventually made its way to Europe where it was adapted with bristles made from either horsehair or feathers. However, the history books show that tooth cleaning tools date all the way back to 3500-3000 BC when the Babylonians and Egyptians fashioned toothbrushes from twigs. It was also the Egyptians who were first in the toothpaste stakes, they were using it in 5000BC even before their twig toothbrushes!1
With all of that in mind, we're bet you're glad you've got more choice nowadays! However, with more options comes added confusion about what's best for you so if you're unsure then just ask us at your next dental check up. We all have areas in our mouths that we can't clean as well as we'd like and we can give you tips and advice about the tools available to help you achieve super clean teeth and gums! Just call us on 01248 787878 to book your next check up.
Reference
http://www.colgateprofessional.com/patient-education/articles/history-of-toothbrushes-and-toothpastes
Posted by Geraint Buse on 3rd September 2016, under Caring for your teeth,Oral Hygiene